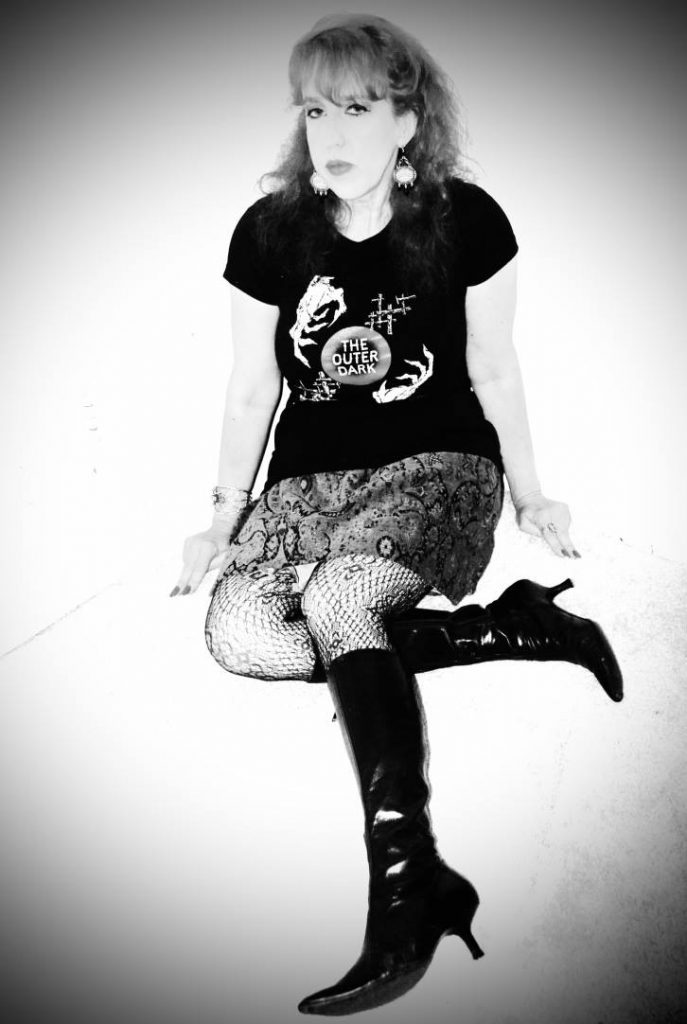 ANYA MARTIN is a fiction writer based in Atlanta. Sleeping with the Monster, her debut short story collection, was published by Lethe Press in autumn 2018.
Publisher's Weekly calls Sleeping with the Monster "a strong collection with a good balance of politically charged and straight-up strange storytelling." From HellNotes: "While each story in Sleeping with the Monster is enjoyable on its own, together they document a necessary grappling with the Weirdness of our world and the roles that women are expected to play. Throughout these twelve stories, Anya Martin faces this challenge with hard-won insight and grace again and again, securing her place as an important voice in contemporary Weird fiction."
Anya's Womanthology: Heroic (IDW) dark comics fable with up-and-coming Spanish artist Mado Peña has received praise in multiple reviews. "Mado Peña's macabre illustrations and muted colors give way to a frenzied red as events reach their climax in Anya Martin's wonderfully weird 'Stuffed Bunny in Doll Land' (so I was not the only girl who found dolls frightening!)," says Lynda E. Rucker for ComicBuzz.com.
Anya's published fiction includes Grass (Dim Shores), "The Un-Bride or No Gods and Monsters" (Eternal Frankenstein, edited by Ross Lockhart, Word Horde)," Passage to the Dreamtime (Dunhams Manor Playhouse), "Boisea Trivittata" (Looming Low, edited by Sam Cowan and Justin Steele, Dim Shores), "Weegee Weegee Tell Me Do" (Tales from a Talking Board, edited by Ross Lockhart, Word Horde), "Black Stone Roses and Granite Gazanias" (Mantid Magazine), A Girl and Her Dog" (Xnoybis #2, Dunhams Manor Press), "The Prince of Lyghes" (Cthulhu Fhtagn!, edited by Ross Lockhart, Word Horde), "Sensoria" (Giallo Fantastique, edited by Ross Lockhart, Word Horde), "Resonator Superstar!" (Resonator: New Lovecraftian Tales From Beyond, Martian Migraine Press), "Old Tsah-Hov" (Cassilda's Song, edited by Joseph S. Pulver, Sr., Chaosium), "Window" (Borderlands 6, edited by Thomas F. Monteleone, Borderlands Press), "The Toe," (Feet, edited by Jordan Krall, Dynatox Ministries) and "The Courage of the Lion Tamer" (Daybreak, Jetse DeVries' groundbreaking online sister publication to the Shine anthology of optimistic science fiction) and the two Southern Gothic cautionary tales "Lizard Man" and "Balloons," which appeared at GothicNet. She is also the co-author of "Still Life with Peckerwood" (Gahan Wilson's Ultimate Haunted House, Harper/Prism, and Cities of Night, ChiZine Press) and the novella, "The Devil's March" (Dark Destinies 3: Children of Dracula; White Wolf). More comics works by Anya include "Dolly Dearest" (Chaos! Comics' Nightmare Theater).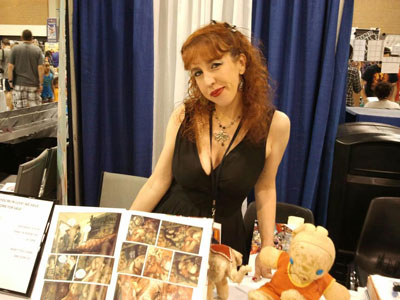 A long-time journalist, Anya is the founder, publisher and blogger-in-chief of ATLRetro.com, a comprehensive guide to Atlanta's vibrant grassroots independent musicians, artists, writers, burlesque performers and roller derby queens of the thriving Retro revival, as well as associate producer of The Outer Dark podcast on This Is Horror, on which host Scott Nicolay presents weekly interviews with authors, artists, and other voices from the dark end of the spectrum, with an emphasis on what's happening next in the Weird Renaissance. She also writes about real estate, retirement, health care, travel and other business topics for the Wall Street Journal and MarketWatch.com. Some of her best-known genre-related nonfiction works include "Rockin the Midnight Hour," (Splatterpunks II: Over the Edge (Tor), "A Monster of Wealth and Taste" (Sequitar Journal),  "Twilight of the Old Gods" (Mythic Passages) and a series of articles about illustrative art related to the works of pulp author Robert E. Howard. She has been a correspondent for many comics industry magazines, including Marvel Age, Marvel Comics Collector Magazines, Comics Buyer's Guide, Inside Comics, Flux and more.